Uitslagen subsidieregeling Europese samenwerkingsprojecten 2022
Image
Image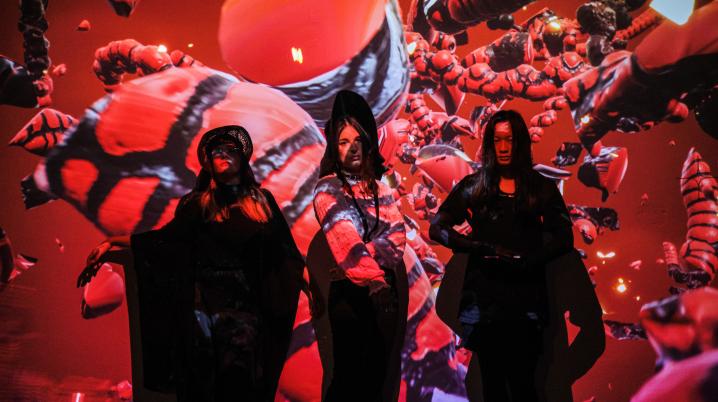 Uitslagen subsidieregeling Europese samenwerkingsprojecten 2022
Creative Europe Desk NL feliciteert de 40 Nederlandse aanvragers die zijn gepreselecteerd!
Cultuur
De voorlopige uitslag van de oproep Europese samenwerkingsprojecten 2022 is bekendgemaakt. In totaal zijn er veertig Nederlandse organisaties betrokken als projectleider, projectpartner of associate partner bij samenwerkingsprojecten. Er zijn 8 Nederlandse projectleiders en 25 projectpartners. 7 organisaties doen mee als associate partners, wat betekent dat ze op eigen kosten meedraaien in een project. De projecten zijn nog niet officieel geselecteerd, dat gebeurt pas nadat de contracten zijn getekend. Het gaat om de volgende projecten en partijen:
Kleinschalige projecten
Accessible Backlist Ebooks Laboratory, Koninklijke Bibliotheek (project partner)
AnthroArt – Action for People and Planet, Namla (project partner)
Common Ground Dialogues, We Are Space, Stichting VU (project partners), Stichting Climate Cleanup, Stichting Karrewiel, Stichting Tolhuistuin (associate partners)
Connect - a Tenso project for the professional choral world, Tenso Network Europe (projectleider); Capella Amsterdam (projectpartner); Stichting Internationale Koorbiënnale (associate partner)
Creative 4 Democracy, De Balie (projectpartner)
Digital Lab Artist-in-Residences, European Cultural Centre Worldwide (projectpartner)
Festivallinks 2.0, LUSTR (projectleider), Stichting Bach Festival Dordrecht (projectpartner)
The Hybrid Lab: Creating shared designs in the Metaverse, Design Academy Eindhoven (projectleider); The new Raw (projectpartner)
Seeing with water. Engaging with water. Engaging Citizens for imaginative hydromedia, HKU (projectleider); IVN, Instituut voor Natuureducatie en Duurzaamheid (associate partner)
Lingotell, Stichting Fryske Akademy (projectpartner)
Music in the circle, Soundsnice B.V. (projectpartner)
New Urban Stories, RIGHTABOUTNOW INC. (projectpartner)
Replay, Stichting International Choreographic Arts Centre (projectpartner)
The Art of Associative Searching, Commonplace Studio (projectpartner)
Textile Culture Net, Stichting Mommerskwarier (projectpartner)
The Floor Is Yours, Museum Boijmans van Beuningen (projectleider)
Toward a modernised outlook of Traditional music and dance culture in Europe to enhance and diversify audiences, Motek Entertainment (projectpartner)
UFMC - Umbrella for Music Curators, Hogeschool der Kunsten Den Haag (projectpartner)
We don't want to be stars (but part of constellations), Sun and Stars (projectleider)
Middelgrote projecten
European Platform for Architectural Design Competitions, TU/e (projectpartner)
Revelland - transforming arts into immersive and inclusive experiences, Stichting Possibilize (projectleider)
Songs of Travel, Keys to Music Foundation (projectpartner)
Grootschalige projecten
Better Live, Bimhuis (projectpartner)
A European Digital Deal. Building the future of democracy through art, science and technology, Waag Society (projectpartner)
Life Long Burning – Futures Lost and Found, Het Veem Theater (projectpartner)
The Museum of the Commons. Towards a Healthier Arts Ecosystem, Stedelijk Van Abbemuseum (projectpartner)
Re-Imagine Europe: New Perspectives for Action, Paradiso (projectleider), Sonic Acts (projectpartner)
The Big Green, Collectief Walden (projectpartner); ELIA (associate partner).
In totaal hebben 156 Nederlandse organisaties meegedaan in een aanvraag, wat het slagingspercentage op 25,64% brengt. In totaal zijn er 964 organisaties geselecteerd, van een totaal aantal van 4354 organisaties die betrokken waren in een aanvraag, wat het totale slagingspercentage op 22,14% brengt. Dit betekent dus dat Nederlandse aanvragers het relatief goed hebben gedaan.
De slagingskans was in deze ronde, meer dan in andere jaren, sterk afhankelijk van de schaal (kleinschalig, middelgroot of grootschalig) waarin werd aangevraagd. Vooral de middelgrote schaal was overvraagd, met 18 geselecteerde consortia (van elk 5 of meer partners) op 278 aanvragende consortia.
| | | | |
| --- | --- | --- | --- |
|   | Totaal aantal aanvragen | Geselecteerde aanvragen | slagingskans |
| Kleinschalig | 350 | 132 | 37.71 % |
| Middelgroot | 278 | 28 | 10.07 % |
| Grootschalig | 32 | 9 | 28.13 % |
| Totaal | 660 | 169 | 25.61 % |

Een volledig overzicht van de resultaten is hier terug te vinden.