Forum on European Culture: four festival spin-offs
Sprung from last year's Forum, the European Gen-Z Manifesto, Afropean Express, the Island and the European Literature Night are all coming up next month.
The European Gen Z Manifesto
The voices of our future leaders need to be heard. For one thing, young people are among the most affected by lockdown measures. They are outspoken on societal issues such as climate, gender and inequality. Because of the unique challenges this generation faces, their voice must be heard and taken seriously.
This was the main reason Dutch student Dilara Bilgiç (18), together with The Forum on European Culture and New Heroes, initiated the chain letter project A New Generation in Search of a New Democracy with teenagers in the European community. Bilgiç wrote a letter to fellow European teenagers, resulting in a dialogue between youngsters from across the continent on their perspective on the health of democracy in Europe. What needs to change in Europe and how can youth find a way to make sure their voices are heard? These letters were an integral part of the exposition In Search of Democracy 3.0 during the Forum.
On Saturday 22 May, teenagers from all over Europe exchange perspectives on the role of youth in European democracy. Together with her fellow European youth, Bilgiç will share her ideas on the dilemmas facing Europe and how to tackle them. The letters, containing concrete recommendations and calls to action, will be handed over to European Parliamentarian Samira Rafaela and will be widely shared among politicians and youth organisations across Europe.
The event will be live-streamed.
When: Saturday 22 May, 20:00
Where: De Balie, Amsterdam

Samira Rafaela, Member of European Parliament (ALDE Group)
Dilara Bilgiç, Author and initator of the Gen-Z Manifesto
Amara van der Elst, Spoken Word Artist
Ineta Buivide, Latvian Student
Talitha Muusse, social entrepreneur, Initiator of several youth initiatives
Media
Image
Afropean Express: Travels in Black Europe
Writer, photographer and broadcaster Johny Pitts (Sheffield, UK) explores the life of European black communities in his book Afropean. He went in search of 'Afropean' identity across the continent, travelling from London to Paris, via Brussels, Amsterdam, Berlin, Stockholm, Moscow, Rome, Marseille, Madrid and Lisbon. Through the evocative journalling of his encounters and experiences - complemented by black-and-white photography - he sketches an underexposed story about our continent.
Among many other places, he travelled to Amsterdam to learn about Hermina and Otto Huiswoud, two Surinamese anti-colonialists at the cradle of the Harlem Renaissance, the Black intellectual and cultural wave predating the civil rights movement in the 1920s and 1930s. By tracing such hidden histories and by travelling to peripheral metropolitan areas such as de Bijlmer, Cova Da Moura, Clichy-Sous-Bois, Rinkeby and Matongé, he redefines common notions of the European city, engaging with the pluriform and culturally rich communities that inhabit them.
"These scattered fragments of Afropean experience had formed a mosaic inside my mind (…) the Afropean reality was a bricolage of blackness and I'd experienced an Africa that was both in and of Europe."
The photos taken by Pitts on his journey were shown at Foam in Amsterdam during the Forum on European Culture 2020 and 16 larger-than-life-size prints adorned the Mercatorplein in Amsterdam. Now, for the occasion of the Leipzig Book Award of European Understanding, his photos are travelling to Leipzig in a new exhibition - Afropean Express.
The Leipzig Book Award annually pays tribute to publications that render extraordinary services in promoting European cultural reconciliation. Prior winners include Geert Mak, Masha Gessen and Eric Hobsbawm.
When: 21 May - 30 June
Where: Leipzig, Germany
Media
Image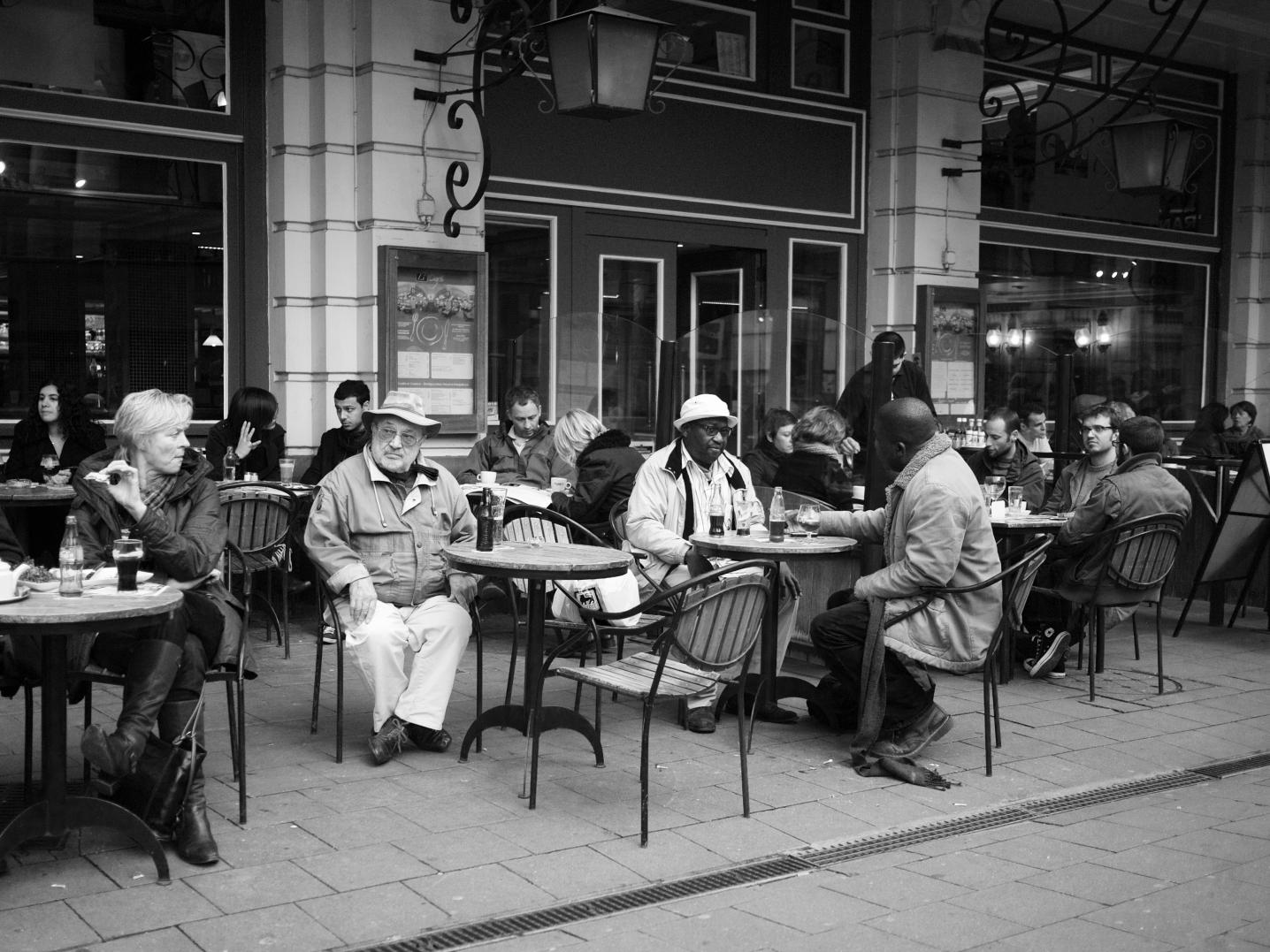 The Island
Imagine: you suddenly find yourself on an island in the sea, not far from the mainland. You live there with all kinds of people. How can you best protect your island in the event of a major disaster?
The Island is an exciting social experiment involving a diverse group of city-dwellers from Coventry (UK) who are tasked with democratically designing a shared living space on an imaginary island exposed to different situations. What laws and precepts are needed to ensure peace and tranquillity? At what cost can prosperity be secured? How and when can solidarity be invoked?
In May, we will start this experiment with twelve different residents of Coventry. It is a small, but demographically representative, a reflection of the population of Coventry. Only basic command of the English language and access to a computer are required.
The project is the brainchild of Árpád Schilling, developed for the Forum on European Culture as The Vaccine back in September. The programme will be accomplished in partnership with Coventry UK City of Culture 2021.
When: May 2021
Where: Coventry, UK
Media
Image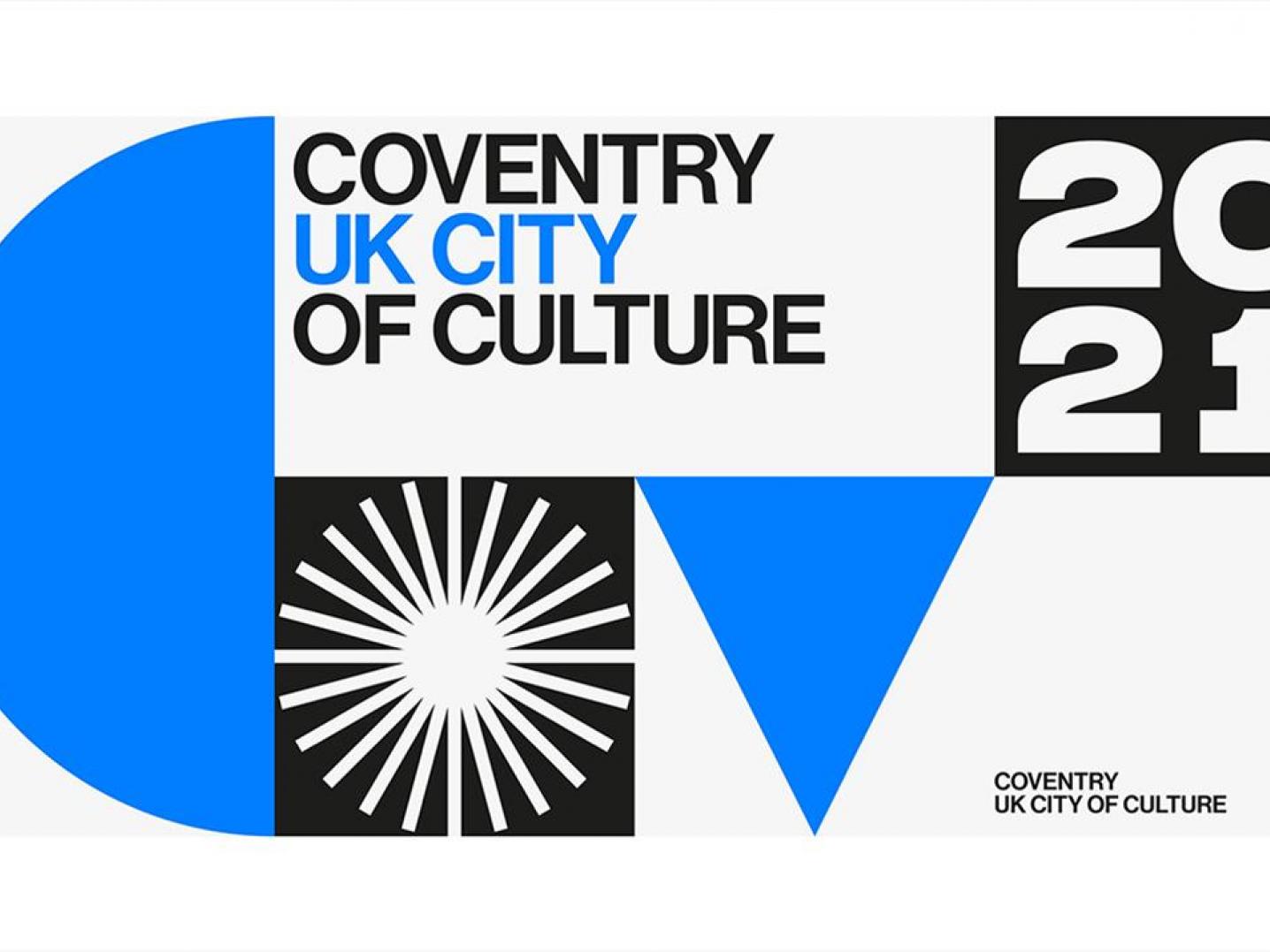 European Literature Night 2021
During the European Literature Night 2021, we celebrate European literature in all its diversity. A dozen writers and poets from across the continent will explore this year's central theme: The Courage of the Writer.
How should a writer relate to the burning issues of European society? What courage does Europe demand of its writers? Meet innovative and creative writers from all over Europe - from Spain to Lithuania, Slovenia to the UK - in a literary feast of compelling fiction, poetry slam, short stories and discussions.
The European Literature Night brings together a group of 12 writers who all have a relationship with European issues from their own local context and with local issues from a European context.
Before the start of the European Literature Night, the well-known Dutch writer Nelleke Noordervliet will provide the second edition of the State of European Literature in Spui25. Her ideas about the writer's bravery will be used as input for the European Literature Night.
With Andrea Bajani (IT), Ramunas Bogdanas (LT), Elia Barceló (ES), Maarja Kangro (EE), Laurent Petitmangin (FR), Monique Roffey (UK / TT), Christoph Schneeberger (CH), Jan Škrob (CZ) , Moni Stanila (RO), Max Temmerman (BE), Boštjan Videmšek (SI), Olivia Wenzel (DE).
When: Saturday, 19 June, 20:00
Where: De Balie, Amsterdam
Media
Image